The old wall-mounted electric bar heaters created cold spots, had no thermostatic controls and were proving costly to run. Maintenance had also become an issue as sourcing the replacement elements has become a challenge.
The committee were looking for a village hall heating system which was effective at evenly warming the premises, easily controllable and economic to run.
Solution
In the main hall medium-wave infrared heats were ceiling-mounted so that the room was evenly heated. In the smaller hall, which was better insulated, the wall-mounted electric heaters were replaced with modern ceiling-mounted far infrared panels, which provide a more comfortable environment, are more aesthetically pleasing and do not emit any light.
Installing the heating on the ceiling:
removes any health and safety risk
ensures an even heat distribution
maximises the amount of floor space
reduces the risk of damage from accidental impact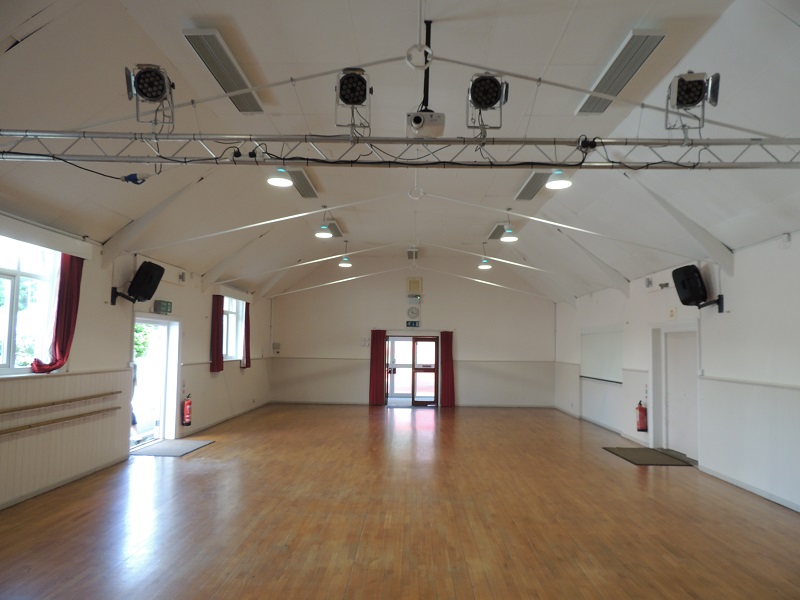 The SMART control system allowed the two halls and other rooms to be easily configured as individual heating zones and allow the committee to control the heating both on and off-site.
We believe that these improvements have significantly improved the facilities making it a more enjoyable place for our hirers. In just a few months we have seen an increase the number of parties being booked as well as securing an extra 2.5% in regular hires. We believe that we are on track to achieve the planned savings in operating costs as a result of reduced energy consumption.

Village Hall Chairman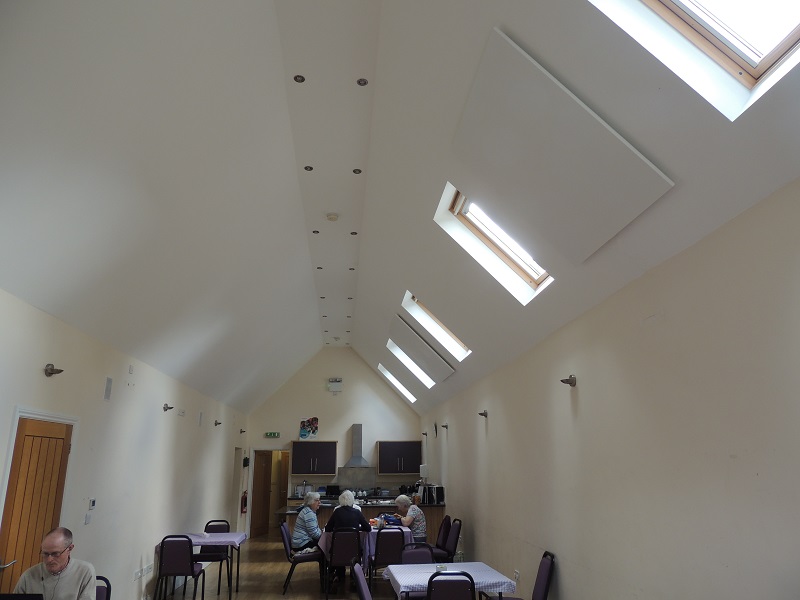 Download full story