The 20+ year convection heating system was coming to the end of its life and the Committee were looking to replace it with a more comfortable, energy efficient and controllable heating solution.
The stage area, changing room and corridor used traditional wet radiators. The kitchen, toilets and meeting room were heated with old 2kW electric fan heaters controlled by manual on/off switches.
The warm air blowers under the stage struggled to heat the main hall, only effectively warming occupants near to the stage. The warm air quickly rose towards the 4.7m ceiling, leaving those at the rear feeling cold despite the two additional air blowers beside the entrance door.
Solution
The main hall infrared heating comprised of 8 medium-wave 2kW double panel infrared heaters. These were installed in two rows of four on the ceiling.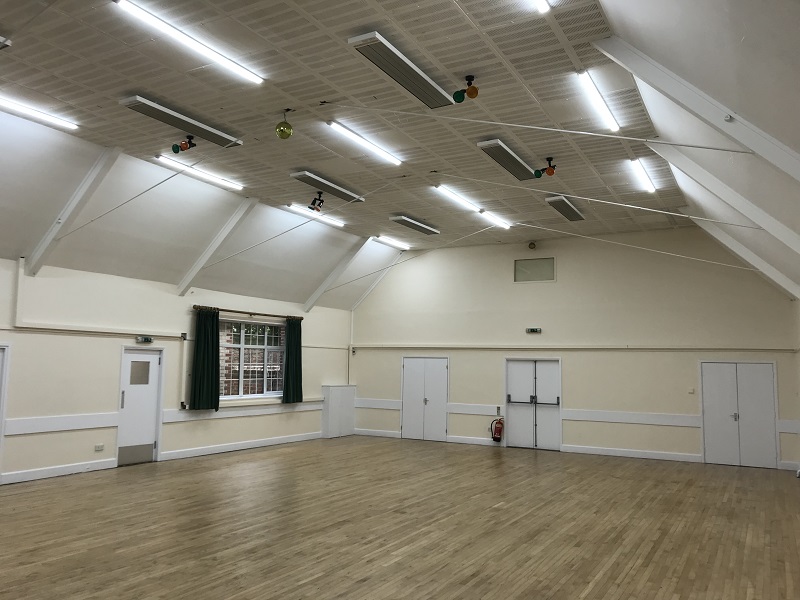 In the meeting room, the infrared heating system used four ceiling mounted long-wave 750W infrared panels and in the other areas (kitchen, toilets, corridor and changing room) either ceiling mounted long-wave 500W or 350W infrared panels.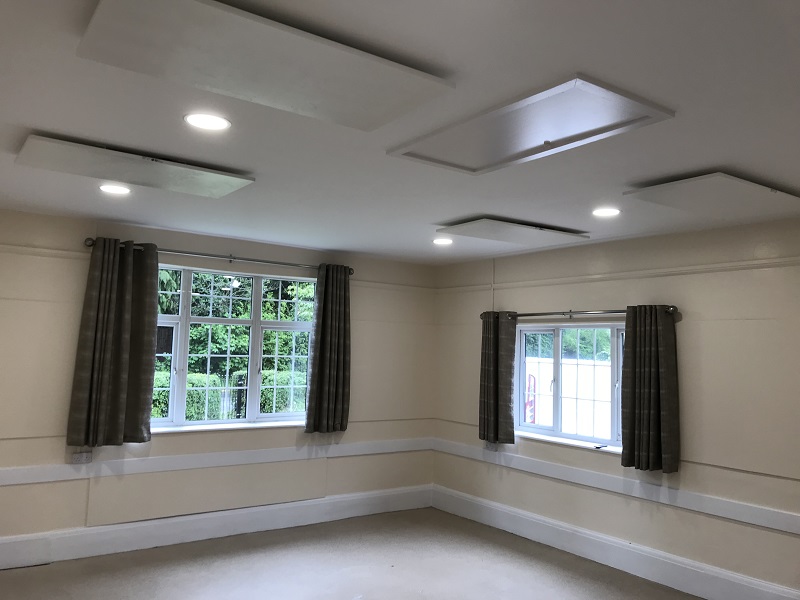 Each area is treated as a separate heating zone controlled by a wireless thermostat with full programmable control via the SMART control system. This app based system allows the zones to be programmed on a daily/weekly schedule from a smart phone or device.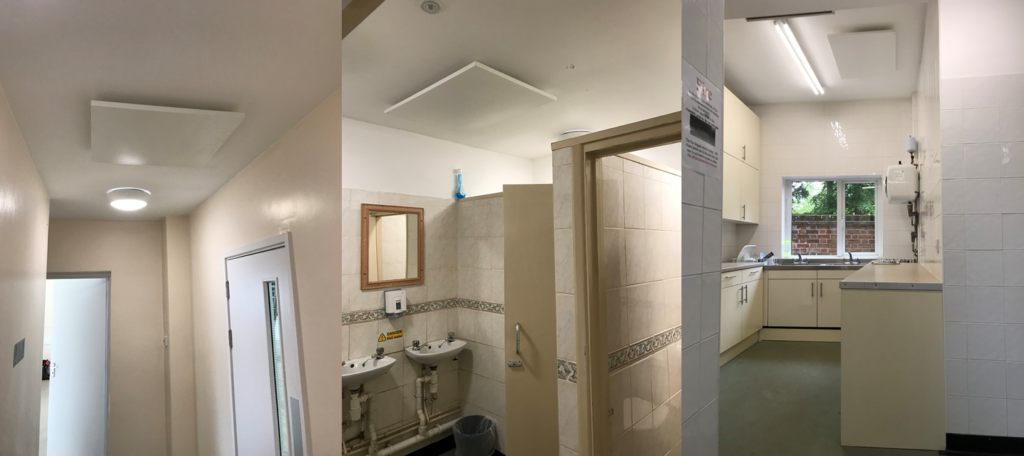 The infrared heating products have no moving parts which give them a long operational life without any ongoing maintenance requirements. This also means the infrared heating system is completely silent – a major benefit in the meeting room.
Download full story